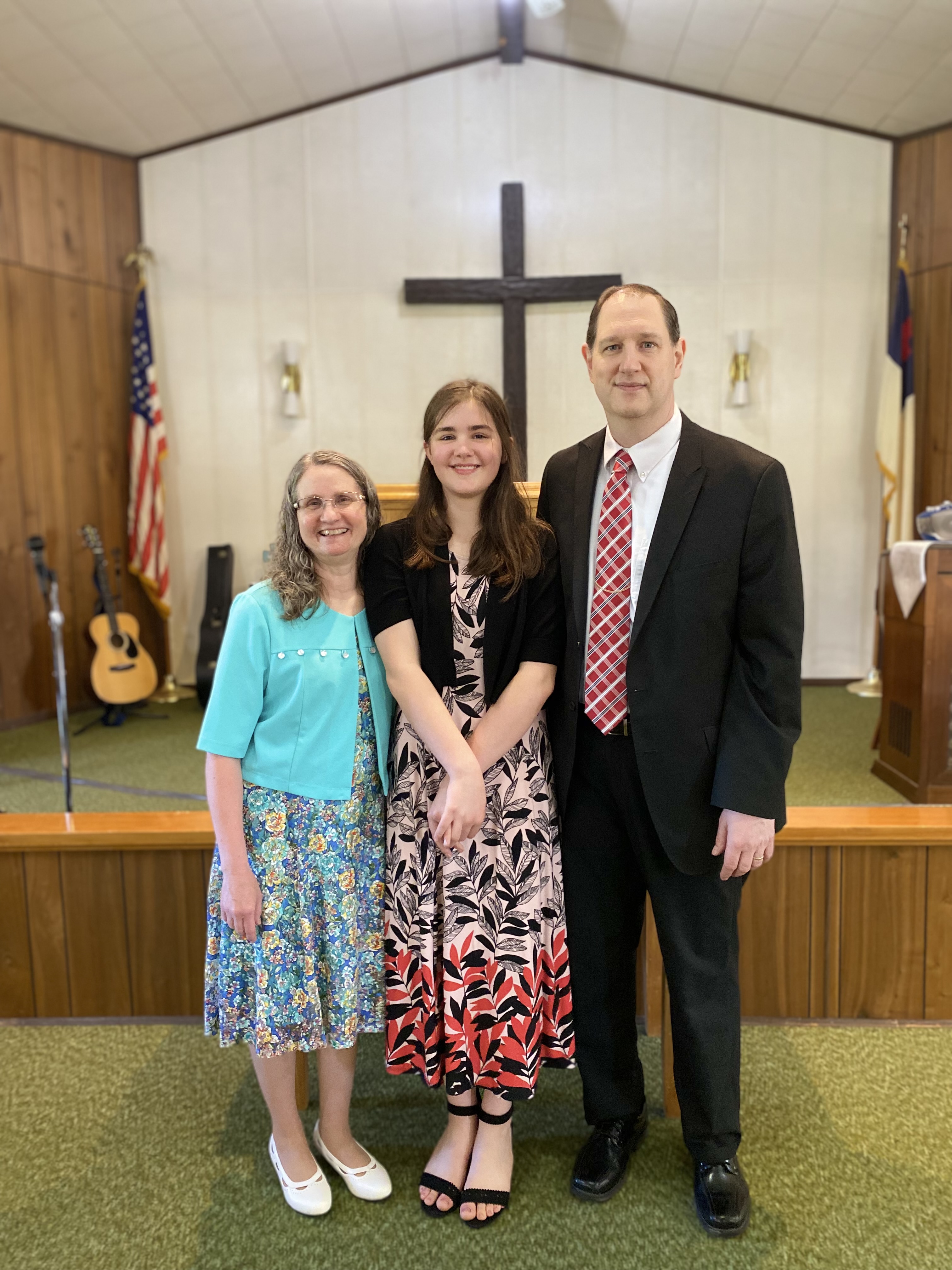 Pastor Dan and Mrs. Debbie Welsh
I was saved at the age of 27 years old, after living a very religious life.  At the age of 5 years old, a Sunday school teacher asked if anyone wanted to be saved.  So, I raised my hand and prayed a prayer.  However, praying a prayer will not save you (Ephesians 2:8 - 9).  I continued to grow up thinking I was going to heaven because of a prayer, but I was not trusting in Jesus Christ as my Lord and Saviour.  As I look back on my life, there was no chastisement for living a sinful life (Hebrews 12:6 - 8) or a desire for the things of God (II Corinthians 5:17).
After graduating from West Virginia University, I "reformed" my life by trying to live a good life.  I started back to church and attended all of the services.  But, there was still something missing.  Reformation may change the appearance on the outside, but it does nothing to the inside.  The Bible states "For the wages of sin is death...." (Romans 6:23) and reformation can never "pay" the sin debt I (or you) owed.
During a Sunday morning service at Antrim Faith Baptist Church (Waynesboro, PA), Missionary William Jeffcoat preached on Who Jesus Christ is from the Bible.  For the first time in my life, I realized that He was God in the flesh (John 1:1; 14, I Tim 3:16).  Jesus loved me (and you) so much that He willingly went to the cross to pay my (and your) sin debt (Romans 5:8 - 9 "But God commendeth his love toward us, in that, while we were yet sinners, Christ died for us.  Much more then, being now justified by his blood, we shall be saved from wrath through him").  As God worked on my heart that day about salvation, I would go back to my prayer that I prayed thinking I was ok.  So, I continued to hold onto my religious prayer for salvation.
Approximately 1 year later while listening to a sermon from Evangelist Hal Webb, I realized from the Bible that no works (prayer, baptism, church membership, living by the golden rule) will get you into heaven.  I saw my sinful condition (Romans 3:23 "For all have sinned, and come short of the glory of God.") before God (guilty).  My sentence was eternal separation from God in the lake of fire (Revelvation 20:15 "And whosoever was not found written in the book of life was cast into the lake of fire.").  Praise the Lord that He loved us so much, that He went to the cross to take our place.  Romans 6:23 "For the wages of sin is death; but the gift of God is eternal life through Jesus Christ our Lord."  That day, I repented of my sins and placed my trust in the Lord Jesus Christ as my Saviour.  I believed that He died on the cross for me, was buried and arose again from the grave.  In Jan 2002, I was born again (John 3:3).  Praise the Lord!!!
God called me to preach the wonderful truths of the Bible while attending Antrim Faith Baptist Church.  After finishing Bible college, God called me to Ogdensburg to start this church in 2009. 
I hope you know the Lord as your personal Saviour also.  If not, please don't wait.  There is no guarantee of tomorrow.  Trust in Christ today to save you from your sin.  John 5:39 "Search the scriptures; for in them ye think ye have eternal life: and they are they which testify of me."
If you are looking for a church that preaches from the Bible, please come and visit us.  All are welcome to attend.